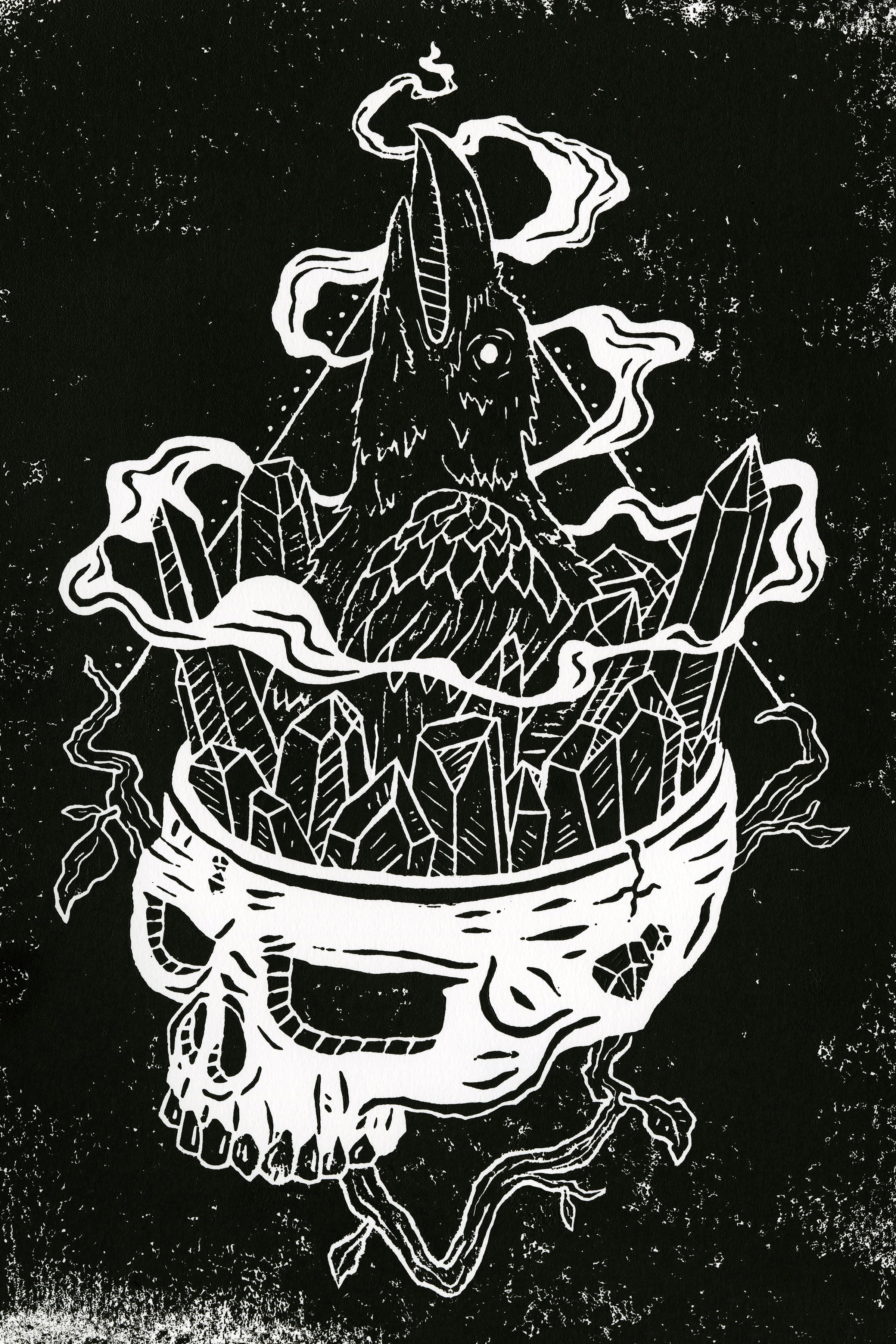 RAVEN OF THE CRYSTAL SKULL
Independent linocut exploration featuring a skull, raven, crystals.
Tina Romero wrote the film, Queens of the Dead, a story involving drag queens and the apocalypse with an 80s aesthetic. She hired me to create a movie poster and logo that pays homage to her father, George Romero's Dawn of the Dead.
A View With A Room showcases new artist's work with monthly gallery events that cultivate talented artists in various mediums. Each event has a customized flyer based on the theme of the show.
Hot Rabbit/Bad Habit created a spin-off LGBTQ queer party.
Flo's Nails is a boutique nail salon that was looking for a clean, floral mantling with a legible script type treatment. The type and border were both hand-drawn with both pen and watercolor border options from which to choose.
Aventura Park is an Adventure park in Ecuador that specializes in zip-lining, boating and other outdoor activities. Design concept was influenced by Ecuador's lush foliage and picturesque scenery.
Independent series called Geoture. Each piece is dedicated to one animal and is surrounded by a geometric, deco border.
The Masquerade Ball is a fusion of EDM meets horror involving a monthly club take over with live performances and headlining major EDM DJs. Design inspiration was a combination of macabre and Day of the Dead sugar skulls.
Bleulab Jeans is a reversible-based denim apparel company that was seeking a Salvador Dali-inspired graphic. This print was patternized onto jackets and jeans.